Returns & Exchanges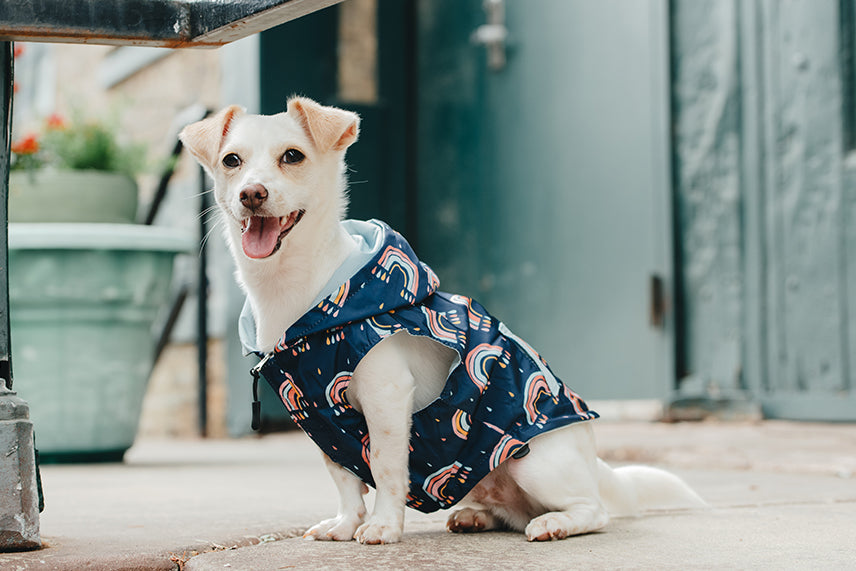 Free Exchanges

Need to size up or down? No problem! Follow our returns portal linked below to get started. Plus you can receive the exchange before you ship your original item back! International customers are responsible for return shipping costs.
Free Returns

We know dog sizing can be tricky, which is why we offer free returns. Send back any unused items within 30 days using our self-service portal for a full refund! International customers are responsible for return shipping costs.
Prep Your Return/Exchange

• Just like humans, we know pups need to try things on to make sure they're the perfect fit!

• Make sure your return/exchange is clean and free of dirt, debris and dog hair!

• Please ensure that the product has no wear and tear. 

• Items returned with strong odors (sprays, perfrumes, cigarrette smoke) will not be accepted.

• Returns of multiple orders should not be combined, but packaged separately with separate labels. Returns that are combined may result in delayed processing or not be processed at all.

• If you've got any of the original packaging, please include it with your return/exchange. 
What if your return has wear and tear?

So, what happens if your return or exchange isn't in the best condition when we receive it? If it can still be used, we will likely pass it along to a local shelter. If it cannot be reused by a pup in need, we'll dispose of it on our end.

Unfortunately, for any items that have clear use/wear and tear we will not be able to offer a refund or exchange.

Questions? We're always happy to help! Just holler at hello@lucyand.co.
Ready to start your return or exchange? Start the process below.
Thanks for your help in following the steps outlined above as you prep your return. You're helping us reduce waste and keep our planet clean for pups and people to enjoy! 
Best Sellers
Our most-loved, most-purchased styles.